Soul music. How art heals
Soul Music: How Art Heals is a documentary project that explores how music and other arts can help sick or dependent people feel better[1], a statement that has become particularly relevant during the isolation of the pandemic. The project features personal stories from more than 25 healthcare environments (hospitals, nursing homes, mental health centers, home care, etc.) in six cities in Spain throughout 2021.
Many of the hospitals and healthcare centers ended the recreational activities they used to host due to the pandemic. On March 1st, 2021, the Zendal Hospital in Madrid, for COVID-19 patients only, made an exception and authorized a micro-concert held by Músicos por la Salud Foundation. The experience was so positive for patients and staff that they held more than 100 concerts.
Prolonged quarantines, uncertainty, and fear have led to the deterioration of many people's mental health. Aware of the need to mitigate the effects of isolation, healthcare facilities have gradually increased these face-to-face activities and facilitated access to non-pharmacological treatments, such as music therapy or art therapy, to lift the spirits of patients and residents and promote a sense of well-being that goes far beyond the current pandemic.

* The Science of Music Therapy
**The project is supported by the National Geographic Society's COVID-19 Emergency Fund for Journalists.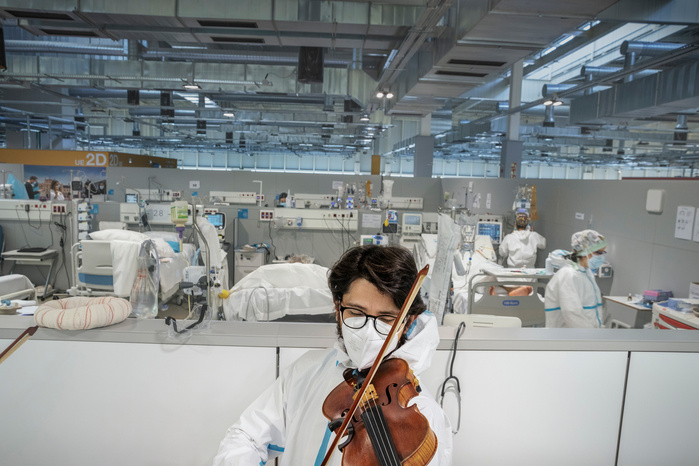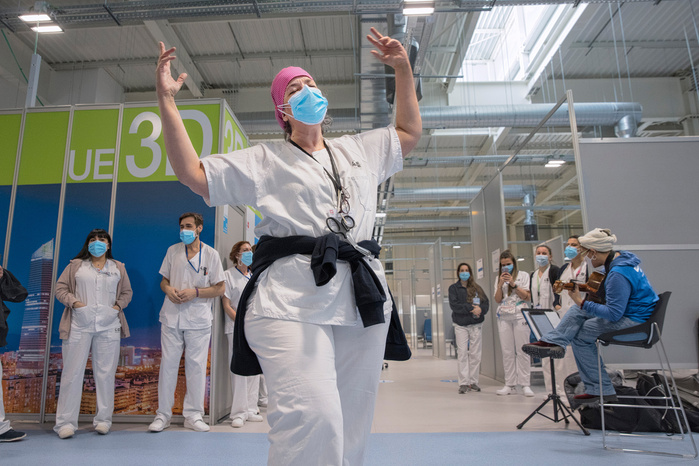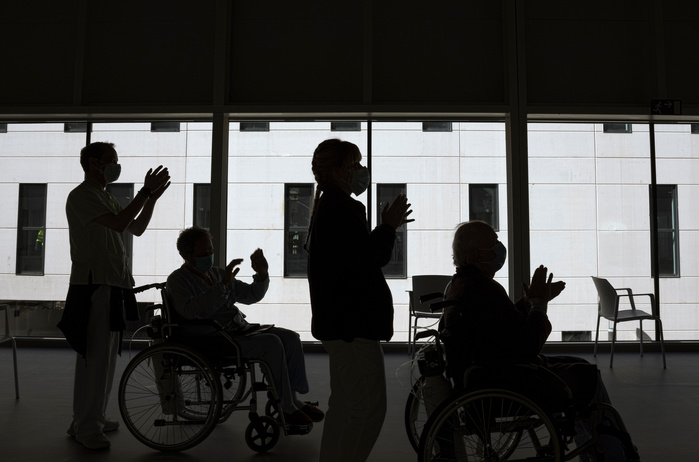 "Those half-hour concerts were fun. I really enjoyed them. The patients looked forward to them, and their moods changed."

Cristina García Torres, radio-diagnosis technician at the Zendal Hospital.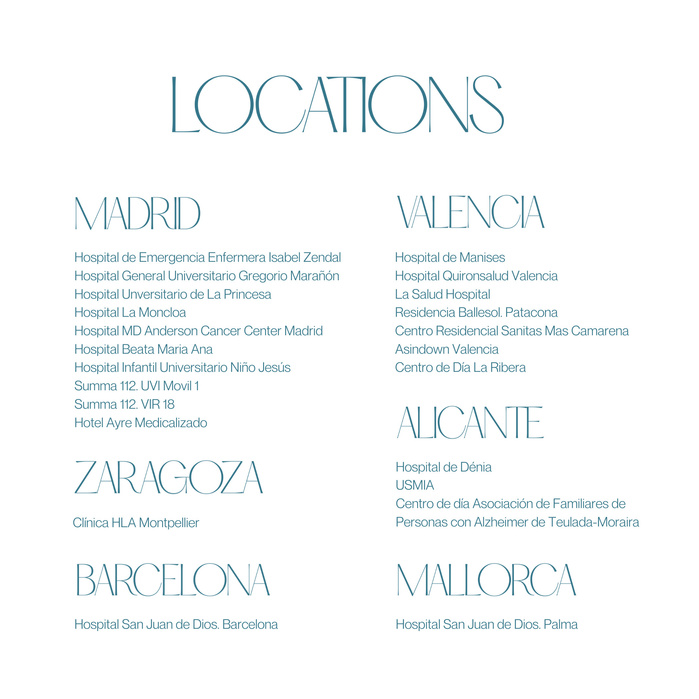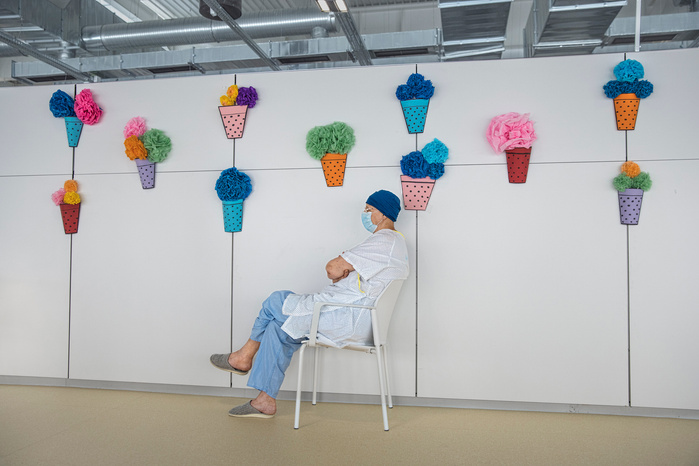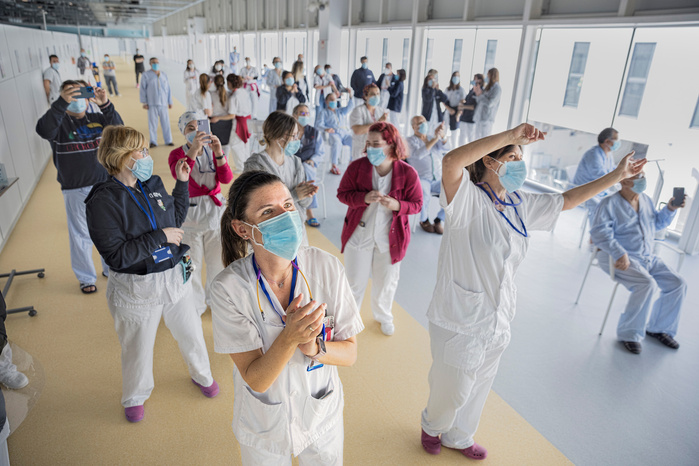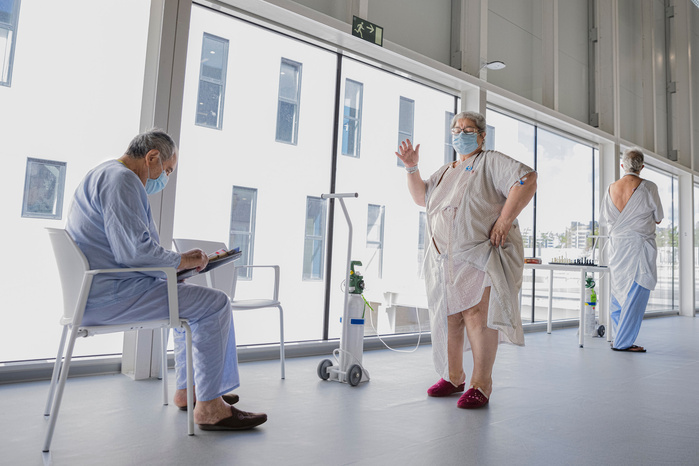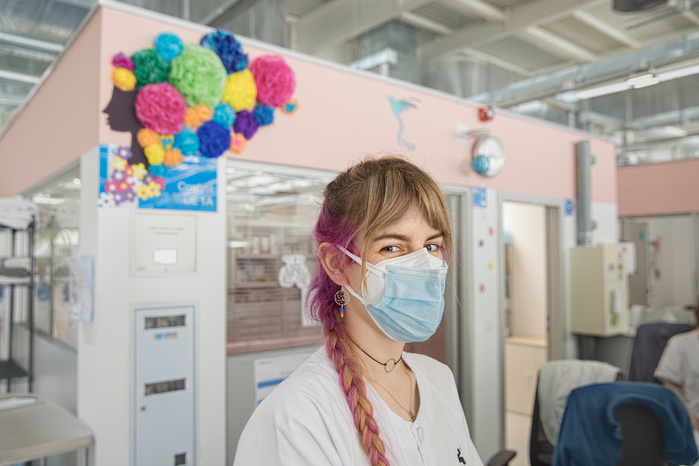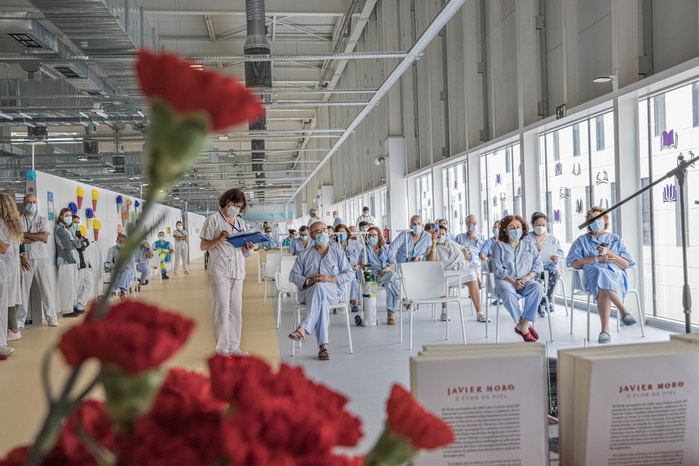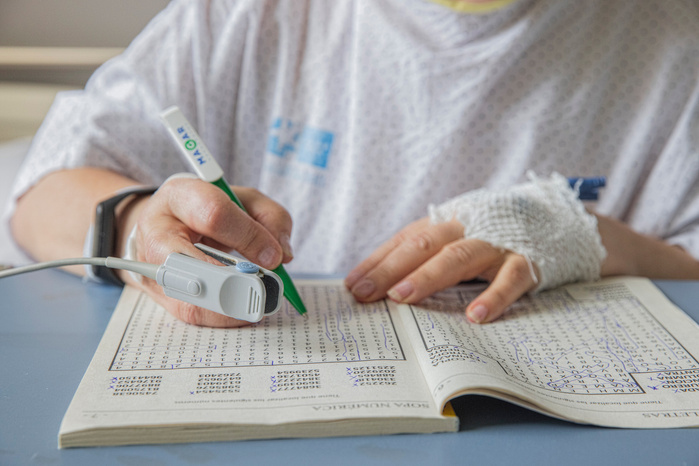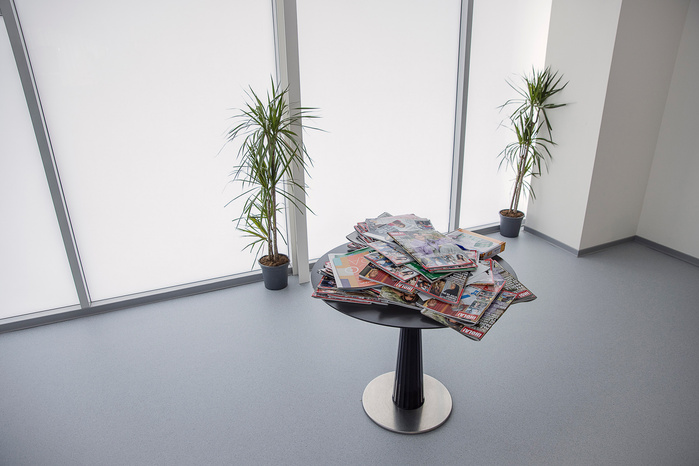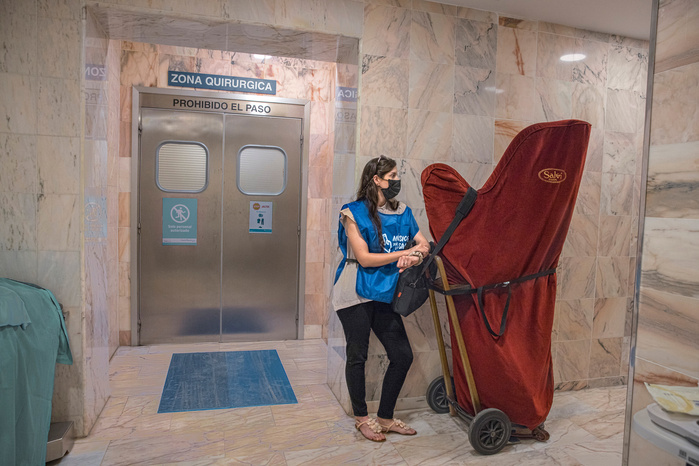 "During the sessions, music is created by the patients themselves with interventions together with the music therapists, as well as for the patients, with therapeutic musical improvisations in line with the objective established for each situation and pathology."

Ana Alegre Soler is a music therapist who has been working at Dénia Hospital since 2011.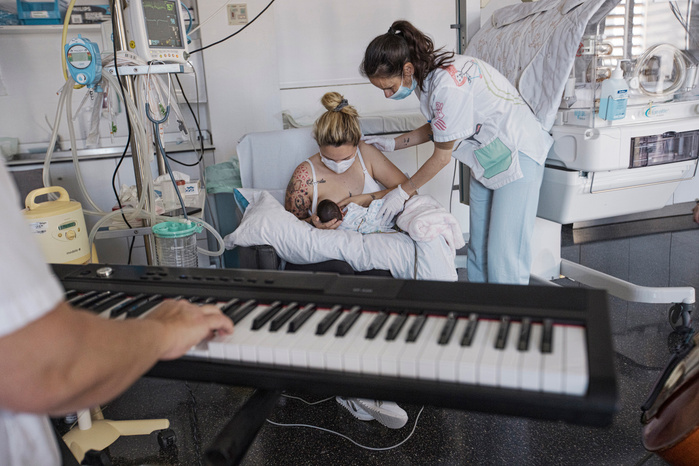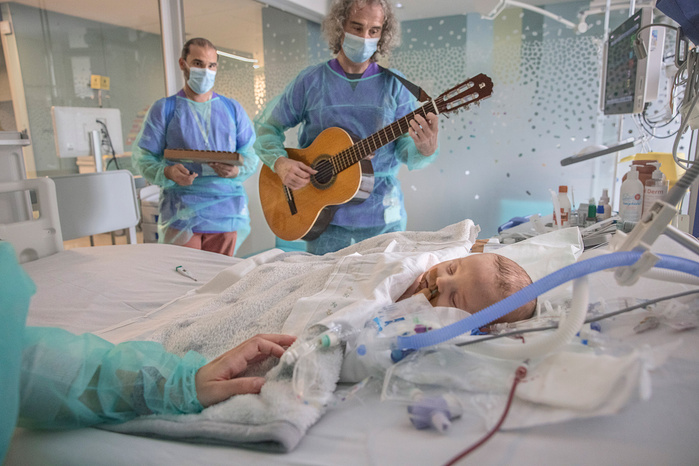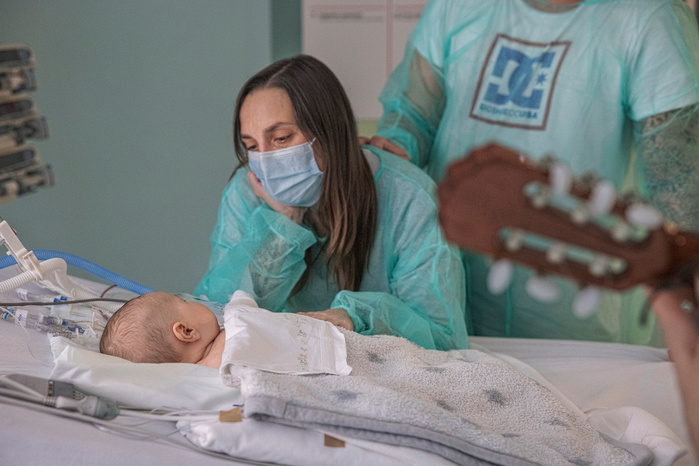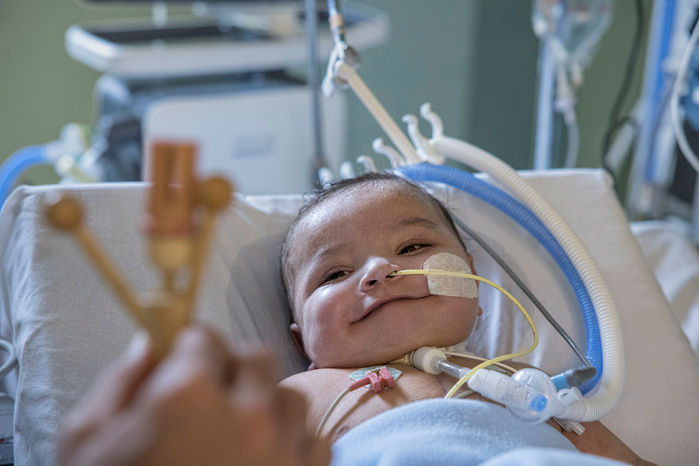 "During one of the most complicated situations a family can possibly go through, we can offer moments of normalcy and joy and help children and their families adapt to hospitalization. Through music, a medium that is so dear and natural to me, the room ceases to be a place of suffering, and, for a few moments, it becomes a place of laughter and shared complicity. This work demands that I constantly remain in touch with my sensibility, and, at the same time, it deeply enriches it."

Pilar Solsona, music therapist with Associació Ressò de Musicoteràpia.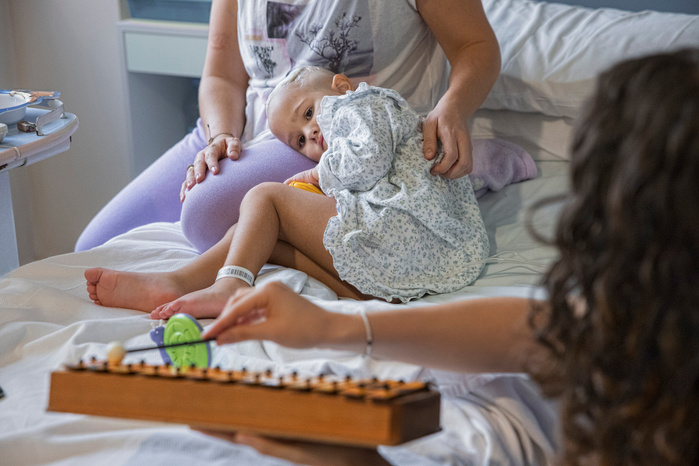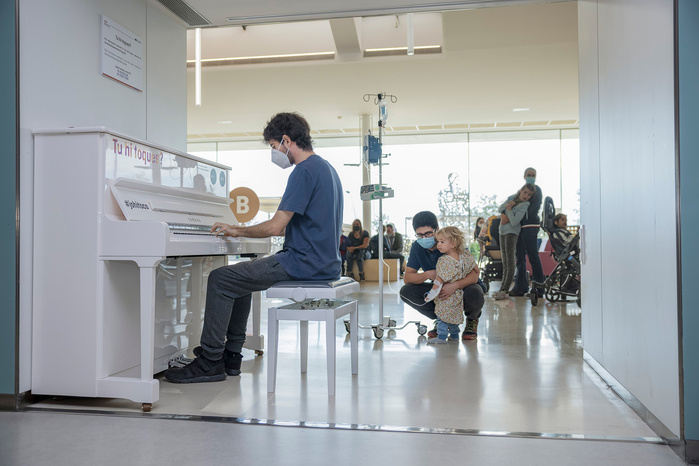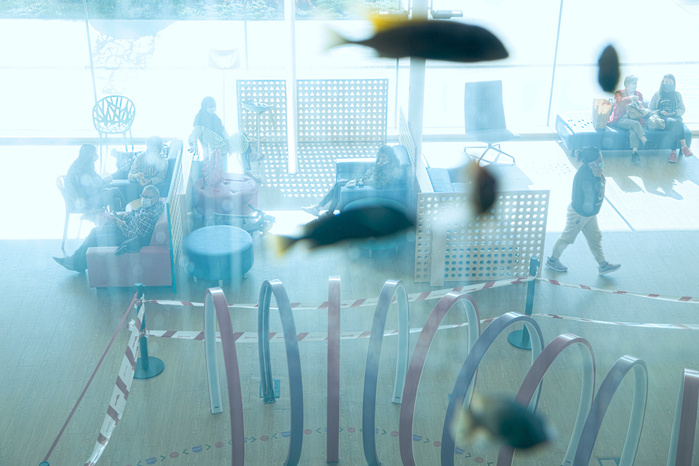 "Now we are working along the lines of encouraging him and giving him strength. When he realizes he can't do something, he gets nervous and doesn't want to try. That's why it's a very important step that he has agreed to do the music sessions because it means he thinks he is capable, and this is very beneficial for him."

Núria Bonet, music therapist and founder of Associació Ressò de Musicoteràpia, who visits Marc every two weeks as part of the home music therapy service offered by Sant Joan de Déu in Barcelona to its pediatric patients.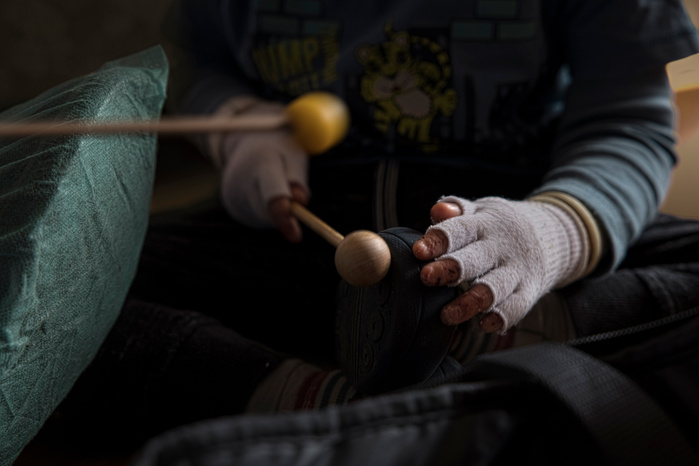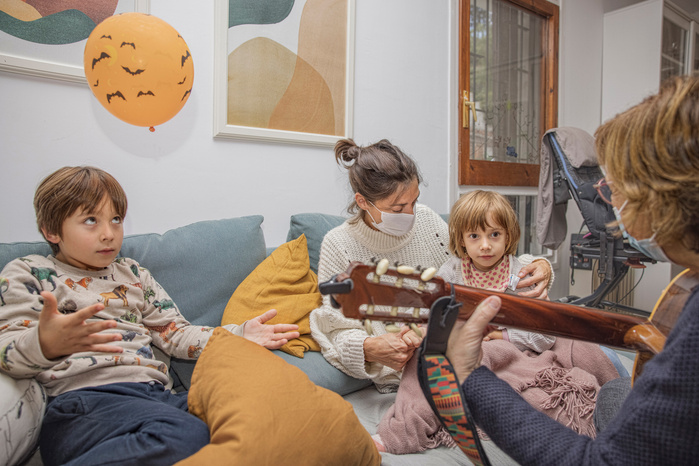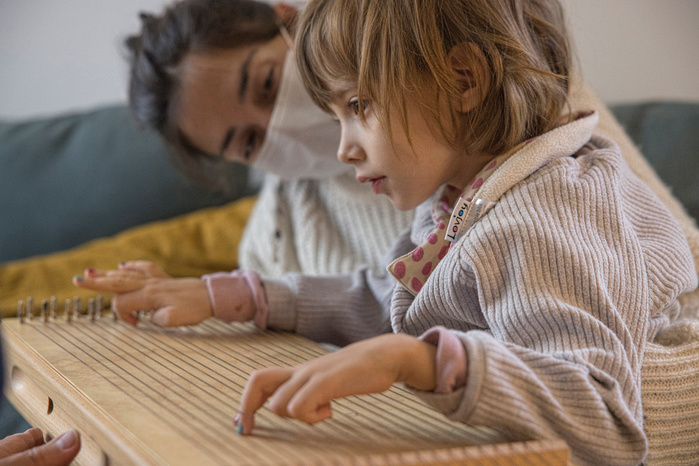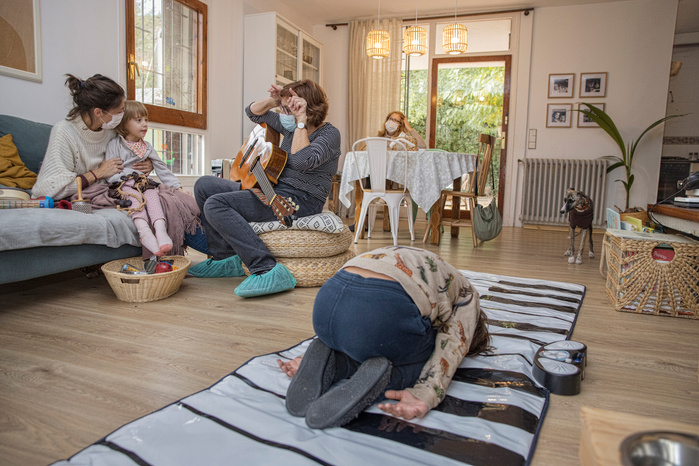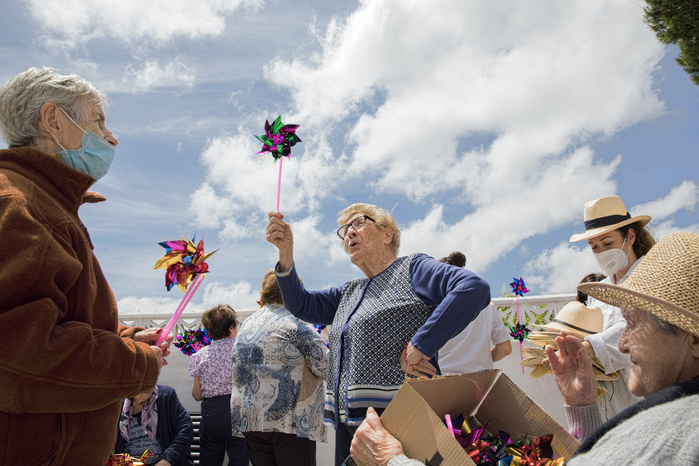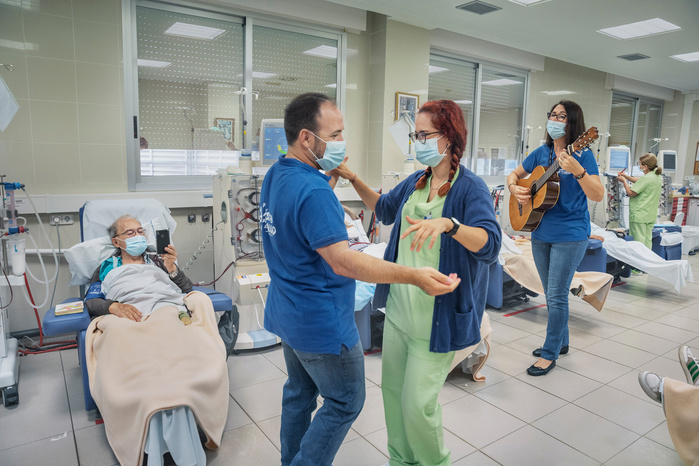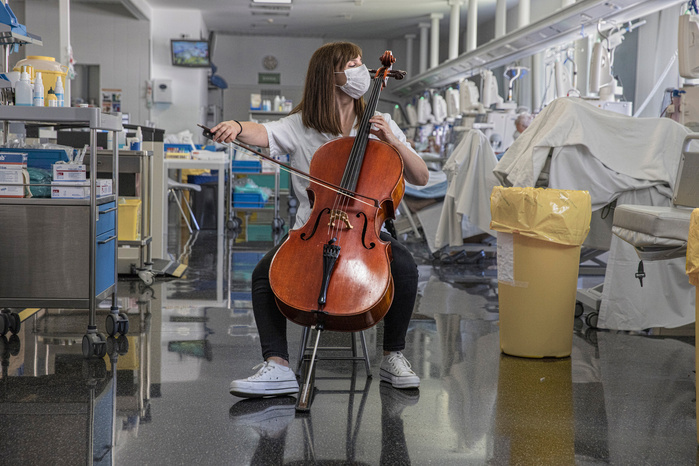 "It was really touching and a huge rush after the scare I had this morning. It was impressive. It was an unforgettable experience and really impressed my family and friends when I told them about it. It was really very nice."

José Ramón Serrano Prieto, ICU patient at La Salud Hospital in Valencia.