Designing dreams in Ethiopia
The Mary Help College is Ethiopia's first fashion design school. Sixty-six women study to be fashion designers and to run their own businesses, enabling them to achieve independence in one of the world's poorest countries.
Just 66 of a total of 40 million Ethiopian women. Born into families in extreme poverty, in a hostile environment where gender inequality is the norm, they've managed to do it. Sixty-six young women who have struggled and succeeded to make their dreams come true. Aged 18 to 25, their qualifications have given them access Mary Help College to Ethiopia's first school of fashion, a thriving sector in Africa. Three years of vocational training will release their creativity and qualify them for better paid jobs and a better quality of life.
* The project is supported by Africa Directo and Manos Unidas, among other NGOs.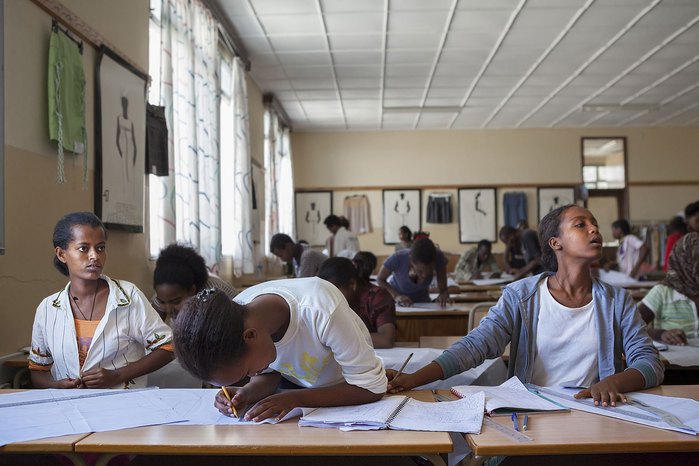 Fashion designers
Very early, in the cool of the morning, the campus is already brimming with bicycles and young people running about with long rolls of pattern paper, rulers and fabrics under their arms. Monday to Friday until 5pm, almost 150 design students attend theory and practical which culminate in a final project in the third year, when they present a collection of 100 designs and four finished garments.
The Salesian Sisters manage the school. They keep going with contributions from a number of NGOS, among them Spanish organisations Fundación Olmos and África Directo, which keep the school afloat. They have kept annual tuition fees down to 600 Birr (approximately €25), a token figure, for each academic year. This covers only a tenth of the cost of educating each student, but higher fees would mean empty classrooms. Many of these students cannot even manage this small amount and they work in lieu of their fees by making uniforms for sale to nearby schools or maintaining the school gardens.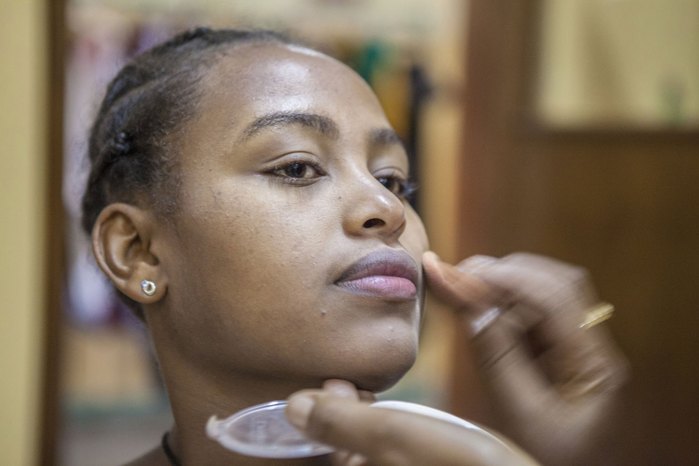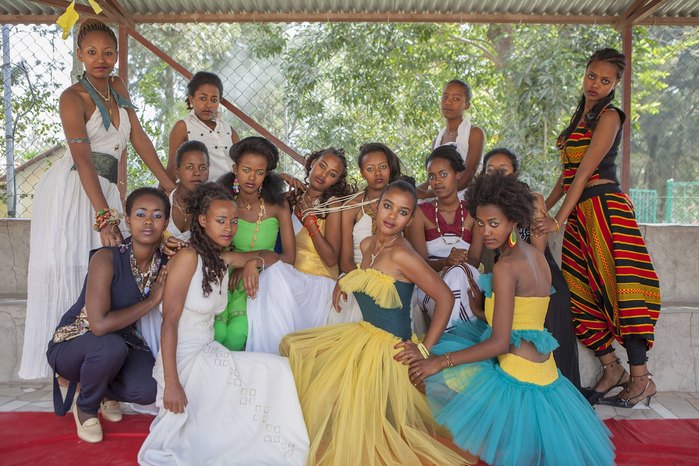 Trampled Rose
Thousands of Ethiopian girls escape from a life of poverty and submission with support from an American NGO that educates them at 26 schools.
"Five thousand girls who will not become prostitutes. Five thousand girls who will not become servants in Arab countries. Five thousand girls who will not become cargo labourers".
That is how American Becky Kiser, founder of NGO Trampled Rose, sums up her ten years fighting for women's rights in Ethiopia with great emotion. The organisation, which started out working with women with obstetric fistula, now all but eradicated, devotes all its energy to prevention, one of the most important aspects of which is education of girls. Trampled Rose subsidizes the schooling of these girls in the depressed rural area of the North Showa mountains. It finances their enrollment, their books, their uniform, their medical needs and even their daily meals. These five thousand girls now dream of going to university but without this aid, they would have continued living in extreme misery.
"The more girls we can get into school, the better their lives and the situation of the country", says Becky. Education in general, and particularly education for girls, is a key to reducing poverty. With an education they are more likely to get a job and an income rather than just doing housework and it also improves their health by preventing contagious diseases, etc. Education has also been shown to benefit the health of their children and to promote sustainable population growth. In fact, women with a secondary education in sub-Saharan Africa have half as many children (three) than women with no education (six).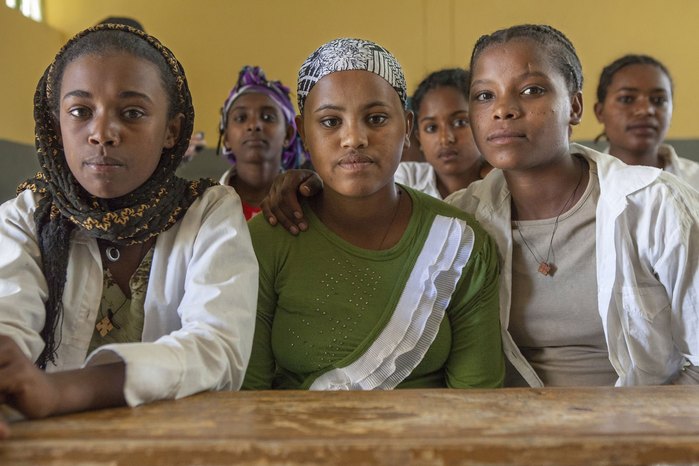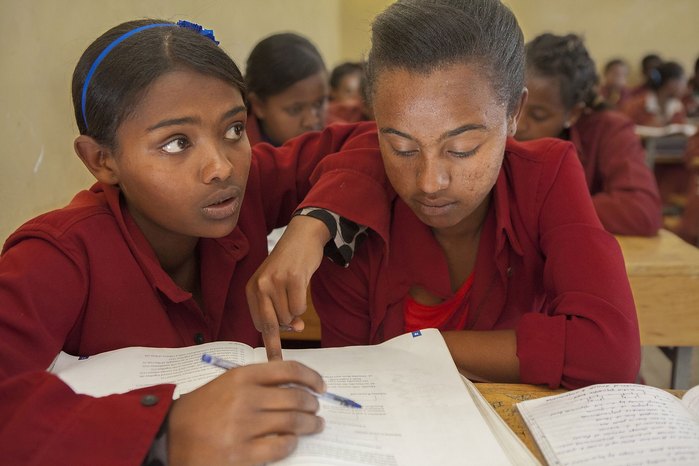 Family Act
"Almost 800 women die from preventable pregnancy and childbirth-related causes every day. According to the most recent report published by the United Nations on "Education for All", if all women finished their primary education, maternal mortality would fall by 66%, saving 189,000 lives every year".
In 2006, the Ethiopian government revised the Family Act and raised the minimum marriage age to 18 years. This has made the NGO's work to improve education for girls easier, helping to ensure enforcement of this law that prevents early marriage and premature births that frequently lead to tragedies such as obstetric fistula and the death of the child or the mother.